Experience
Beginner - Advanced
Cultural
Indigenous / Multicultural
The Jim Stynes Scholarship is named after Jim Stynes in recognition of his outstanding efforts not only as a professional Australian Football player and administrator, but also as a philanthropist, charity worker and writer. 
Funded by the Federal Government and supported by the AFL and The Reach Foundation, the purpose of the Jim Stynes Scholarship Fund is to assist in providing both a pathway to employment and a pathway to develop skills and talents unique in youth aged 13 to 19 who have a multicultural or Indigenous background or are from a socially isolated community.
For more information, please download the Jim Stynes Scholarship flyer.
How to Apply?
The 2020  Individual Scholarship Applications are NOW CLOSED!
How to Apply?
The 2020  Project Scholarship Applications are NOW CLOSED!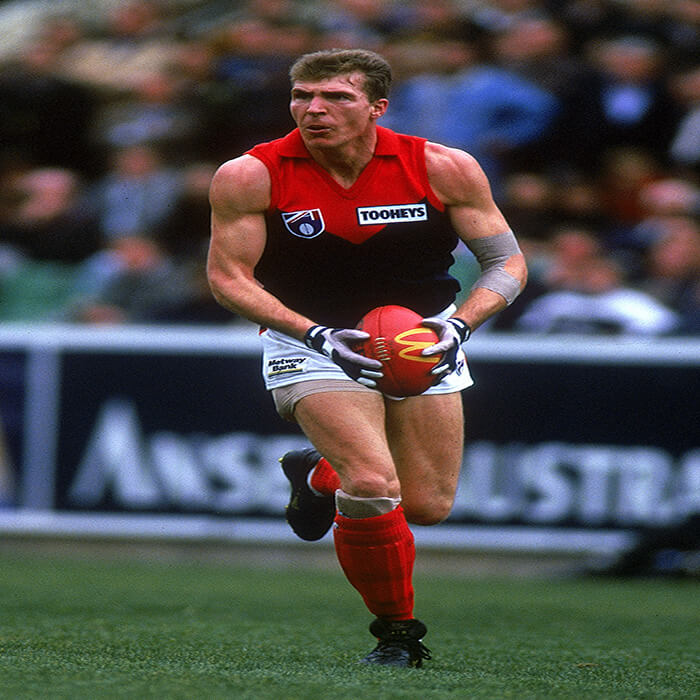 Jim Stynes
During his 264-game career with Melbourne Football Club in the Australian Football League  between 1987 and 1998, Stynes become the only non-Australian born VFL/AFL player to win the prestigious Brownlow Medal, which he achieved in 1991. In 2003 he was inducted into the Australian Football Hall of Fame.
Born in Dublin, Ireland, where he was a promising Gaelic footballer, Stynes made an ambitious move to Australia at the age of 18 following his side's win in the 1984 All-Ireland Minor Football Championship. He debuted in the AFL in 1987 and played a league record 244 consecutive games between 1987 and 1998. In addition to his Brownlow Medal, his Australian Football achievements include the Leigh Matthews Trophy (AFL Players' Association MVP), two-time All-Australian team selection, a night and day Grand Final and four best and fairest awards at Melbourne. He also represented Victoria in interstate football matches and both Australia and Ireland in the International Rules Series.
Following his football career, Stynes focused on youth work using his profile to launch the Reach Foundation, which he co-founded in 1994. As a result of his work with young people in Victoria he was named Victorian of the Year twice, in 2001 and 2003, and with the expanded profile of Reach nationally, he was awarded the Medal of the Order of Australia in 2007.
Stynes also served as president of Melbourne Football Club from 2008 but in 2009, he was diagnosed with metastatic melanoma and continued to work during his treatment for brain metastasis. He died in March, 2012.